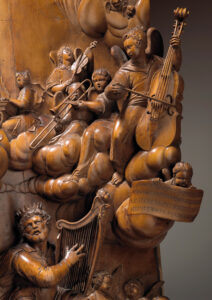 This year sees the tercentenary of the death of this nations most famous carver in wood and stone.  To celebrate the life of Grinling Gibbons the Master Carvers Association has teamed up with the Grinling Gibbons Society, The Worshipful Company of Masons, The Carpenters Society and The Worshipful Company of Joiners and Ceilers to hold a carving competition aimed at all early career professional carvers. All successful applicants to be mentored by a member of the Master Carvers Association.
The patron is His Royal Highness the Prince of Wales who will be giving his own prize.
Follow the link below to see the terms and application details.
https://grinling-gibbons.org/grinling-gibbons-tercentennial-award/